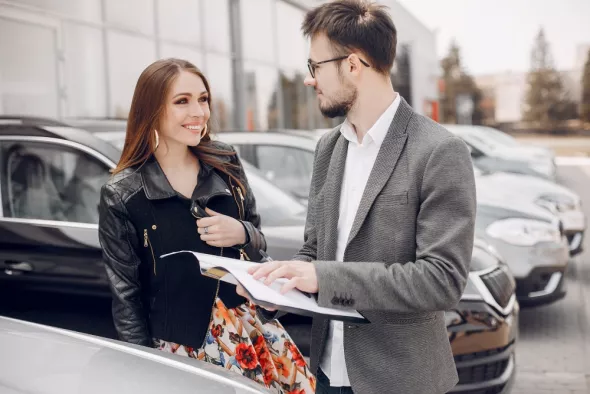 Kaizen Rent car sales
Are you interested in buying an aftermarket car? Are you looking for a car in good condition, with low mileage, and preferably from the first owner? You have come to the right place! At Kaizen Rent, you will find a used car at a very good price. Due to the nature of the operation, we invite used car traders to make inquiries. You will receive information about the conditions and currently available car models for sale by contacting our sales staff:
Oskar Legieć,  tel. +48 881 212 749
Adrian Niedźwiedź, tel. +48 881 212 446
Do you have questions? Write now: e-mail: [email protected] 
What makes our cars stand out in the used vehicle market?
Our Kaizen Rent car rental company offers:
wide selection of makes, models and colors
cars with short service life and low mileage
vehicles with documented service and repair history
guarantee of authenticity of the mileage and purchase of the car from the first owner
models purchased directly from recognized Polish dealers
well-maintained cars, as we take care of their cleanliness, cyclic servicing and repairs throughout their lifetime
Rental of cars and vans
Choose the car you are interested in: Passenger, commercial, manual or automatic. A wide selection of models in classes:
B, C, D, SUV, R, M, N