When you pick up the car
The car is handed over to you after a thorough check of its technical condition and cleanliness. Your safety is our priority! That is why we make every effort to ensure that our vehicles meet your expectations and are always adjusted to the road conditions.
Therefore, you receive from us a car that:
is clean, which translates into driving comfort
is technically sound, which makes driving safer
has a full tank of fuel, is immediately ready to drive on long distances
is fully equipped: has a set of keys, registration certificate, third-party insurance policy and delivery note
We would be grateful if you would return the vehicle in the same condition in which you received it. This way, the next user will receive it in equally perfect condition. We are also willing to take on additional work, such as final washing or refueling of the car. You can find all the details about additional services and exceptions to this rule in the Kaizen Rent car rental contract and terms and conditions.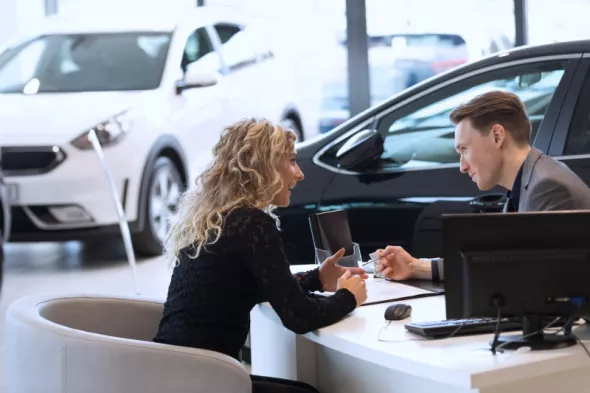 When can you make a complaint?
You can always make a complaint, especially if the car you have received does not meet the terms and conditions of the contract. This includes the cleanliness of the car, its technical condition and equipment. You can report situations when the fuel tank is not full, the windshield washer fluid is missing or documents are missing.
You can file a complaint with Kaizen Rent in several ways:
by e-mail. To do so, please use our e-mail address

[email protected]

via the form at the bottom of the page
write to us and send the letter to: Kaizen Rent S.A., Claims Department, Gen. Józef Bema 8 Street, 59-300 Lubin
Documents and information necessary for quick claim processing
We will process your complaint as quickly as possible. You can help us with this by providing us with key information at the submission stage. This will speed up the process of verifying and replying to you.
Are you submitting a complaint by email or in writing? Please:
Provide your name and surname
State your reservation number or framework agreement number
In case of a complaint about an invoice, provide the invoice number as well.
The license plate number of the rental vehicle is also useful for us
If you have photos, please attach them to the message.
Are you making a complaint using the form? Then:
Fill in all fields on the form
Attach photos or documents
We are very anxious to process each complaint in the shortest possible time. This depends both on our speed, but also on the completeness of the information you provide. We collect all relevant data. The complaint will then be processed by us at the latest after 14 days from the date of the complaint. However, we make every effort to keep this time considerably shorter.
Claim time - contact us as soon as possible!
It is very important that your complaint is reported as soon as possible. If you notice any irregularities, contact our company immediately. It may happen that you will not be present when the vehicle is returned. In this case, we will give you a delivery note. You have the right to object to it within 3 working days.
What if our driver has already left, and only then you notice damages that are not listed in the protocol?  Contact us! Also, take pictures of the damage you noticed and send them to us at [email protected]. This is important, because it will be the basis for noting the damage and taking this into account when returning the vehicle.
We focus on transparent conditions of cooperation!
We always treat our customers as partners. We want them to feel comfortable and safe at every stage of using our cars. Sometimes, however, a situation may occur in which irregularities arise. Report them to us as soon as possible, adding key information and documents. This will enable us to process your complaint quickly and to your benefit.
Do you have any questions about making a complaint? First time renter and want to know more details? Feel free to contact our consultants. You can do it by phone, e-mail or through the contact form.
Get in touch with us!