Catch the special offers! Travel in comfort!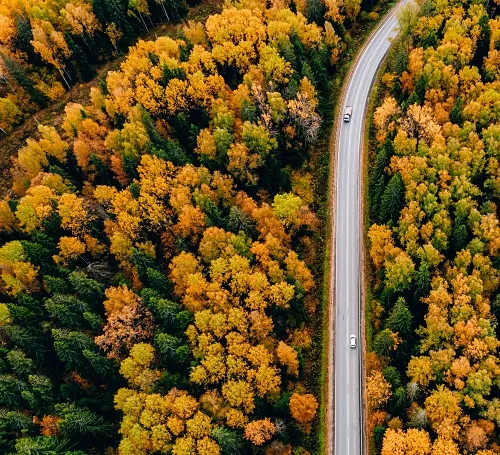 Autumn can be truly beautiful and provide us with breathtaking views. When the leaves of the trees turn red, orange, gold and brown, moving through mountains, national parks, forests and rural areas can be incredibly picturesque. You will also positively feel less tourist traffic in cities. You will avoid long queues and crowds, allowing you to explore in peace and enjoy sightseeing.
In autumn, lodging and airfares are often cheaper than in summer. At Kaizen Rent you will rent a car at an extremely attractive price.  Your mobility and safety behind the wheel are our top priorities. That's why:
Car rental prices start from 69 PLN / day
The preparation fee is a symbolic zloty
You can return the car free of charge in another branch (applies to rentals of more than 1 day)
And for your safety and complete comfort, we have the Comfort + Package reducing the deposit to only PLN 1
With such an offer at Kaizen Rent, it's a great opportunity to set off on a journey and explore new places. Visit festivals and other cultural events. Explore local cuisine and beautiful landscapes. Enjoy the unique atmosphere and charm of autumn evenings. Book free of charge!